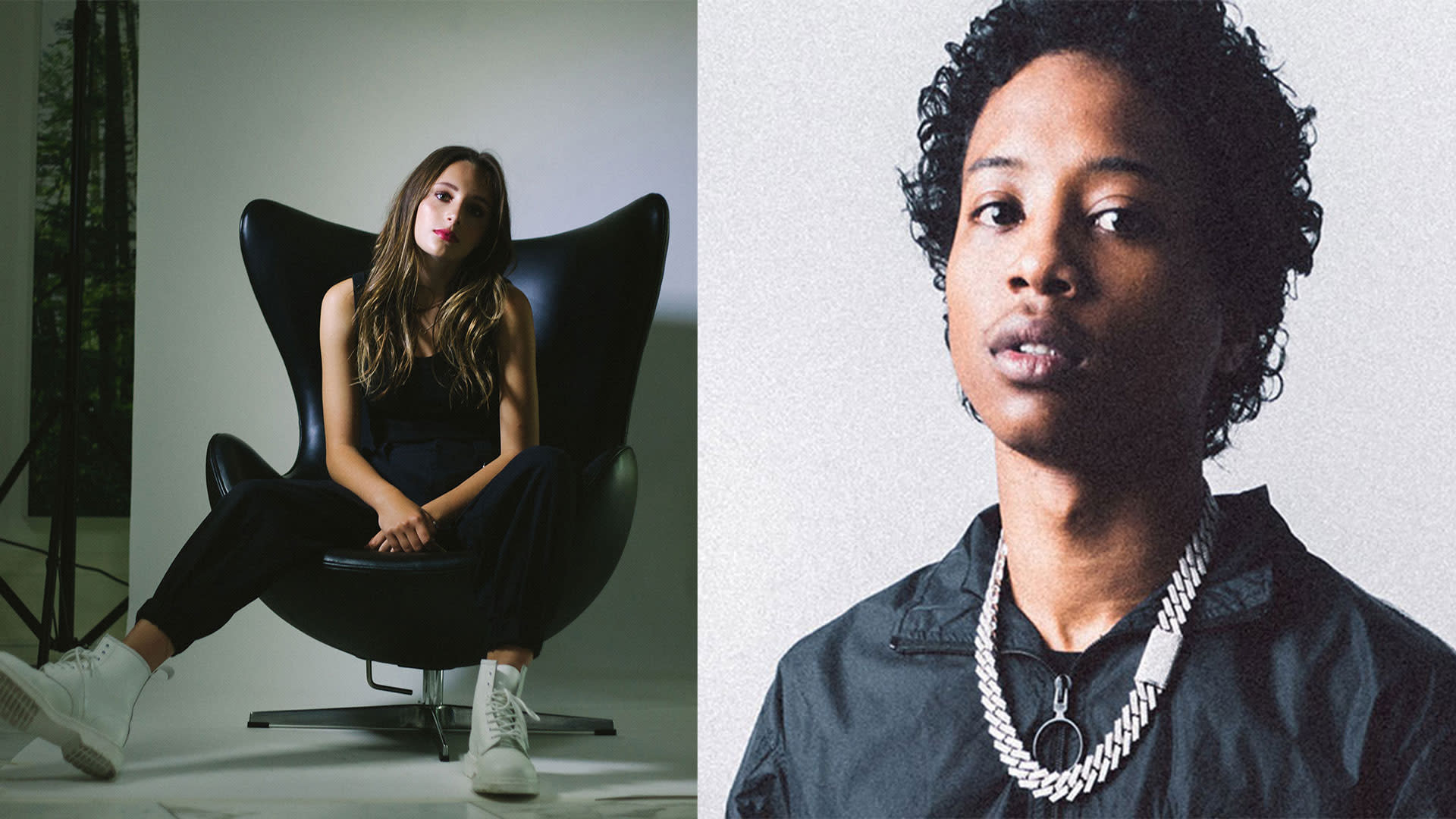 It is really usually lovely observing dissimilar elements come with each other harmoniously: chicken and waffles, Jay-Z and Linkin Park, Dharma and Greg.
Our hottest favourite what-the-fuck mash-up comes courtesy of Toronto teen pop upstart AJA, who recruited gritty Jane-Finch rapper Pressa to bounce on the remix of her sophomire single "Who's Gonna Adore You?" The 16-yr-previous previous YouTube sensation's observe is a much bubblier, more radio-pleasant affair than we're utilized to listening to Pressa spit on, but it essentially works—he gets to flex the melodic sensibilities we all know he is got. Pay attention to it underneath:
It grows on you, belief me. I just listened to it again. Pressa's large-pitched stream blends nicely with the track's gentle-edged, sparkly sonics, and enhances AJA's shopping mall-ready earworm hook. Fantastic on our mans for not currently being fearful to genre-bend.
"There's so a lot wonderful tunes coming out of Canada correct now—it's terrific to assistance and collaborate with other artists, particularly young artists just setting up out like AJA," suggests Pressa in a assertion.
"I appreciate the vibe that Pressa has introduced to 'Who's Gonna Like You?,' I have been a huge supporter of his tunes for a while now and it can be been great to collaborate with a different artist from Toronto," suggests AJA.
AJA launched her debut track "Nerve" again in May well.
Past thirty day period, Pressa dropped a stark, 7-minute mini-movie tackling police brutality for his single "Harriet."
Subscribe to us for more facts on your favorite Boston Rappers.

Details collected from
Right here